Interview with Robert A. Sedlák
CEO S&P Consulting | GUEST PROFESSOR AT THE ECNU, SHANGHAI | BUSINESS MEDIATOR
"Sustainability and corporate responsibility as integral components of strategic orientation"
In times of climate change and increasing scarcity of resources, sustainability is essential for companies and their business models. The political and social demand for companies to assume responsibility is growing. Guest Prof. Robert A. Sedlák, Chairman and CEO of the systemic organizational consulting firm S&P Consulting, describes why it is so important today to include not only economic but also ecological and social aspects in strategic work, and how companies can best realize sustainable corporate development.
The topic of sustainability is currently on everyone's lips and is experiencing the highest relevance both socially as well as economically and politically. How do you assess the current developments?
Sustainability is not just about protecting the environment or climate. It is also about social justice, cultural change, integrity, economic efficiency, lifestyle, and social engagement. Whether it's climate change, resource scarcity, or global collaboration, we are currently facing major directional decisions regarding ecology, economics, and social issues. Organizations are not unaffected.
Many of the established criteria that organizations have used to make successful decisions for decades are now outdated: With changing social awareness, which is increasingly focusing on ecological and social issues, changes in the market and the associated changes in the legal framework, the demands on organizations are changing and require a rethink to ensure their future viability. Organizations need answers to these changes, which must also find acceptance among their relevant stakeholders.
This does not mean that organizations should chase after every short-lived trend. What is needed, however, are clever observation and evaluation routines and criteria in order to anticipate relevant changes such as the current need for more climate protection and social justice at an early stage and to be able to draw the right conclusions from them for the organization.
"Many of the established criteria that organizations used to make successful decisions for decades are now outdated. Organizations need answers to these changes, which must also find acceptance among their relevant stakeholders."
According to their descriptions, it is not only about ecological changes, but also social aspects play a role.
Exactly. When the economic, ecological, social, cultural, and health-related framework conditions change, this has a significant impact on everyone who moves under these conditions. We are currently in a so-called transition phase, i.e. a comprehensive change of the socio-technical system, which is brought about by mutually influencing changes that build on each other. Climate change, digitalization, demographic change, resource scarcity, energy transition, growing social inequality, and, last but not least, pandemics – the interlocking of these developments creates pressure to act and leads to a changed world view in many areas. These developments must be recognized with foresight and incorporated into strategic work. Companies are challenged to decide how they want to position themselves ecologically, socially and value-oriented – "ducking out" of taking responsibility will not go unpunished.
Europe has set itself the goal of being climate neutral by 2050, Germany as early as 2045. How do you assess the impact of these aspirational goals in the context of the transition process you mentioned?
With the Green Deal adopted in December 2019, the European Commission has also set ambitious climate and environmental protection targets in the EU, which have a significant impact on the economy.
We have reached a phase in which governments around the world are increasingly recognizing that yesterday's climate commitments require consistent action today and are willing to invest enormous resources in implementing them. At the same time, environmental awareness is increasing among the population: global social and political pressure is growing.
This example allows us to observe well the interdependencies of the different meta-levels in the transition process: The societal and ecological framework conditions, the so-called landscape level, the established structures, i.e. the regime level, and the innovations and changes that emerge in the so-called niches have a reciprocal effect on each other. In observation, it is often difficult to say what the original trigger of a transition is based on – the classic chicken-and-egg problem.
The EU Commission and other governments have now begun to implement their Green Deal commitments, setting in motion further regime-level changes that will impact existing structures – these legislative measures will be a driver for change. Sustainable niche innovations that have so far served only small markets or are not yet fully mature may increasingly gain social and economic acceptance and will replace established products, processes, technologies and business models in whole or in part.
The pricing of CO₂, for example, has led in many places in recent years to coal-fired power, which is particularly harmful to the climate, becoming uneconomical and alternative energy sources and technologies being preferred. If markets and governments change, innovations and sustainable concepts such as car sharing, recyclable materials and climate-neutral production processes can gain in importance and drive the transition process forward.
China is significant for the achievement of global CO₂ targets. How do you assess the political decision to achieve CO₂ neutrality by 2060?
The global community has reached a crucial point in realizing the Sustainable Development Goals. After China has long ignored calls to participate in global climate protection, Chinese President Xi Jinping recently announced that in the future he would halt investments in coal-fired power abroad and provide greater support to developing countries in the expansion of green energies. China has recognized that it must change in order to maintain or expand political and social acceptance for Chinese products in the global community in the future. In addition, the country itself will have to struggle massively with the consequences of global warming. Recent examples show us that China's ambitions should be taken seriously: China is the world's largest market for electromobility and is experiencing significant growth in renewable energies, such as solar and wind power.
China's decision to make its own economy climate-neutral by 2060 is of enormous significance for global climate protection, because the Chinese state is considered the world's largest emitter of greenhouse gases; coal-fired power continues to be the most important source of energy there. In order to achieve the goal it has set itself, China will have to reform its entire energy supply and reorganize its economic structure within a few years. As a result, China will have a major influence on the entire technological development and the global economy, as we can assume that the Chinese government will do everything in its power to achieve the goals it has set.
"China's path to achieving climate neutrality will have a significant impact on technological development and the entire global economy."
How can companies realize sustainable business development to anticipate and deal with the ongoing changes?
If companies that are successful under the paradigms still in place today continue to turn a blind eye to these global developments, they may no longer be able to meet legal and social expectations and requirements – and thus no longer offer any benefit to society and disappear from the market. In view of these decisive changes, it is essential for companies to act with foresight and anticipate regulations at an early stage.
The central questions are: What developments are emerging in terms of worldview, economy, ecology, technology, society, culture, and health? Where do we see the potential for significant changes that are difficult to predict?
Sustainability and corporate responsibility with regard to ecology and society are therefore no longer just image-building measures, but ensure the necessary political and social acceptance of the company in its relevant environments. Legal regulations will also place stricter requirements on corporate responsibility in the future. It will thus become an integral part of a company's strategic positioning. With our revised "Strategy Map for Sustainable Corporate Development", we meet this need and enable our clients to incorporate ecological and socio-economic aspects into their strategic work in a forward-looking and direct manner.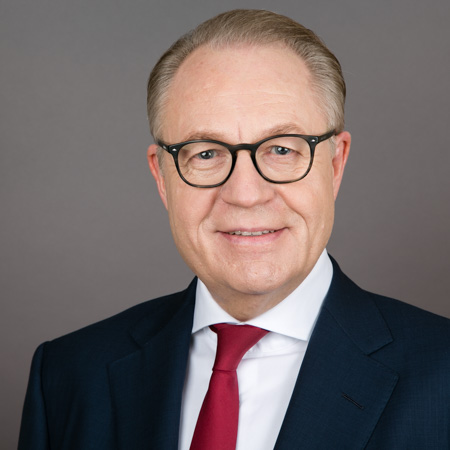 Robert A. Sedlák is the founder and managing partner of S&P Consulting, Guest Professor at ECNU and certified business mediator.
After more than 35 years of experience in the fields of strategy, organizational and human resource development, Robert Sedlák has become one of the most renowned systemic organizational consultants in Germany. He is considered an expert in organizational transformation in a strategic context. Together with ECNU, the East China Normal University in Shanghai, he founded the "ECNU-S&P Research Center for ICT-enabled systemic change and innovation".
We enable you to initiate sustainable structural change and successfully position your organization in the "Circular Economy" and empower it for ongoing further self-renewal.
We would be happy to present the further developed Strategy Map to you in a personal online dialog and explain possible areas of application as well as our approach to working with the Strategy Map for sustainable corporate development.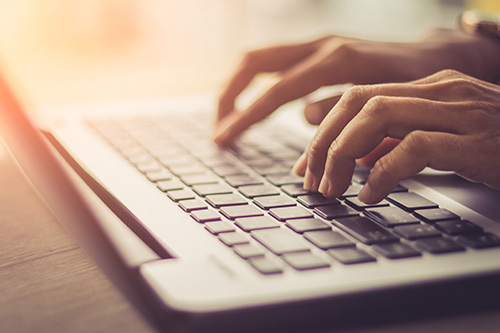 Make a non-binding inquiry and
specify your expectations
×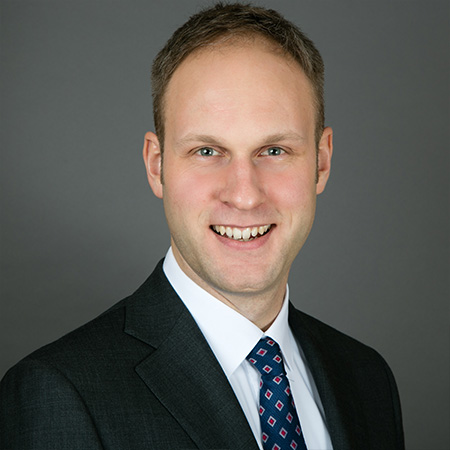 Frédéric Sedlák
Senior Consultant | HR Management
We are always at your service
+49 4102 69 93 22
Ask for free information
f.sedlak@spconsulting.de
I'm looking forward to your inquiry!
Learn more about our consulting approach and successfully completed projects.