Modern working environments - Work 4.0 and New Work
What will the working world of the future look like? What does Work 4.0 mean? What skills do employees and organizations need now and in the future? Do we need structural changes in our organizations to proactively address the challenges associated with increasing volatility in our relevant environments?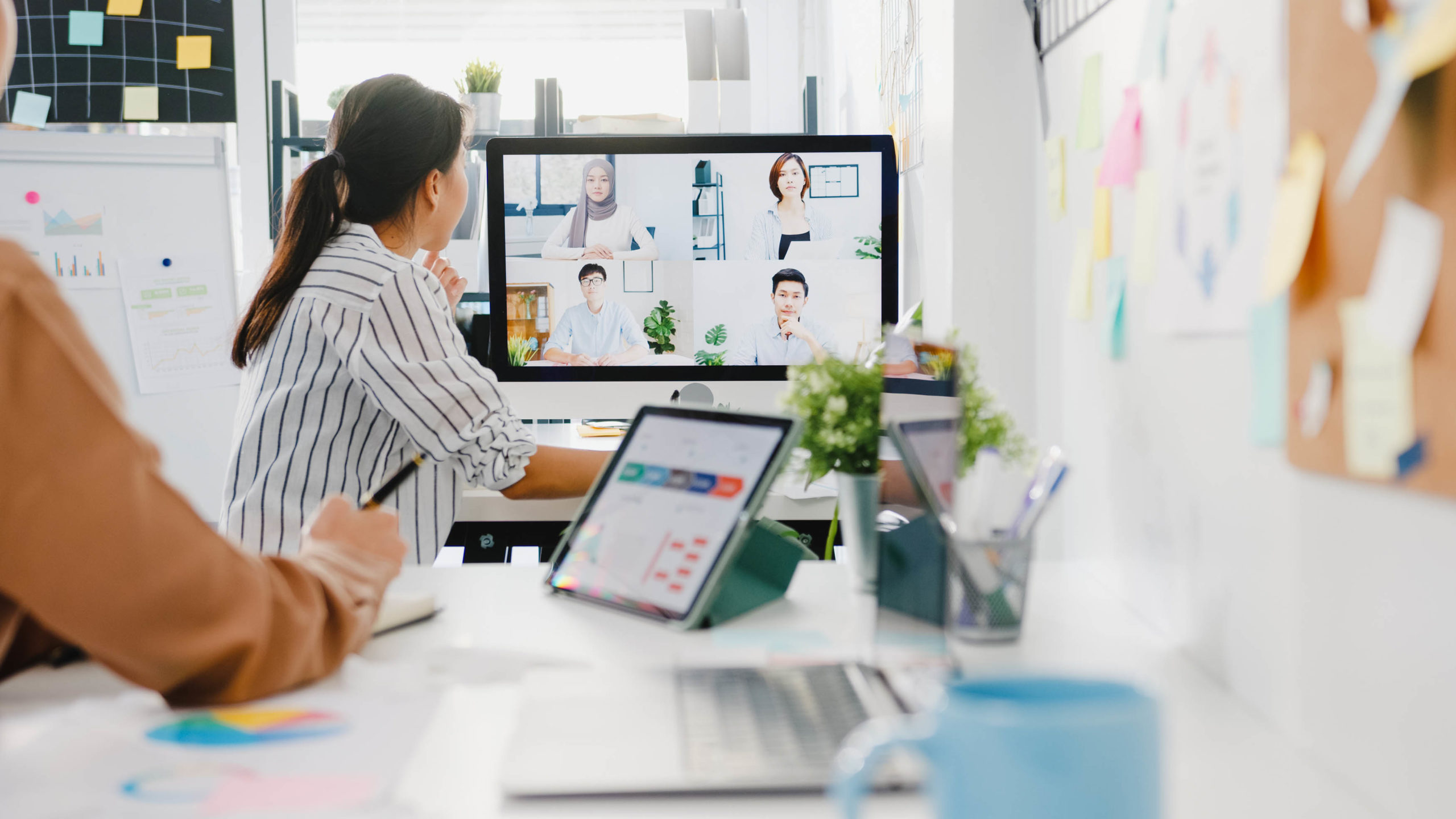 Modern working environments - Work 4.0 and New Work
What will the working world of the future look like? What does Work 4.0 mean? What skills do employees and organizations need now and in the future? Do we need structural changes in our organizations to proactively address the challenges associated with increasing volatility in our relevant environments?
The working world is facing a paradigm shift
Many organizational researchers see the working world facing a paradigm shift. In order to fully exploit the potential opportunities associated with digitization, the energy and mobility turnaround, and the requirements for climate neutrality, companies need new forms of work organization – both in terms of structural organizational design and with regard to processes and communication routines.
In this context, the buzzwords New Work and Work 4.0 are used to describe changes that can increase the performance and resilience of organizations in modern societies, and that can be seen in corporate structure, processes, and the way we communicate and interact in the workplace.
Differences - Work 4.0 and New Work
The terms New Work and Work 4.0 refer to two different perspectives on new worlds of work. New Work deals primarily with sociocultural aspects of work and the question of how we want to work together effectively in the future. Work 4.0 focuses on the influence of digitization and technological progress on our work processes and the question of what we need to successfully shape our collaboration in the digital age.
The protagonists of both perspectives agree that organizations need changes in the forms of their work design in order to remain successful, on the one hand, and to take advantage of the opportunities associated with the current social and political transformation processes, on the other.
Industry 4.0 needs Work 4.0
Over time, technical progress has massively changed the way people organize work and manufacture products. New production technologies are fundamentally changing working conditions and people's way of life. Science distinguishes between four industrial eras, which are marked by characteristic production techniques, forms of work organization, products produced, but equally by prevailing sociopolitical conditions.
The challenges of Industry 4.0 cannot be met in equal measure with forms of work organization from past eras. New work and management structures are required that are characterized by collaboration, mobile working, work-life blending, and more personal responsibility and self-organization. In the future, a large number of strenuous, monotonous and repetitive processes will be performed by artificial intelligence or machines. As a result, primal human skills such as creativity and empathy will come into focus. Corporate cultures will thus become more agile and adaptive.
Characteristics of Work 4.0
The concept of Work 4.0 addresses the question of what our working world must look like in order to take advantage of the opportunities offered by the digital transformation for the economy and society, offering various perspectives and scenarios on new paths. The following points can be seen as formative in this context.
Decentralized and interconnected work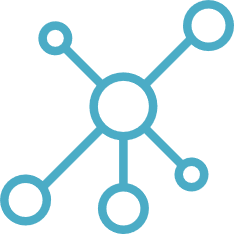 Work 4.0 makes it possible to work much more flexibly, as employees can access work materials via cloud solutions regardless of time and location. This offers enormous advantages for both sides, especially for concentrated and focused work. Exchanging information on work statuses or results via video conferencing tools is becoming increasingly commonplace.
Nevertheless, decentralized collaboration in modern teams is not a foregone conclusion. Teams need regularly accepted and practiced coordination routines in order to be able to organize their work autonomously in a decentralized yet collaborative manner. Hybrid settings are also needed, especially for interdisciplinary exchange between different teams. If such meetings are thoughtfully designed, the office of the future will transform from a place of work to a hub for co-creation and co-working, real interpersonal relationships, and genuine corporate culture.
Meaningful leadership and leadership at a distance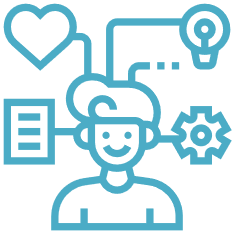 Meaningful leadership means involving employees and, for example, explaining the context and significance of planned changes for the purpose of the company. According to this understanding, informing employees is not sufficient. In the organizational context, it is also rarely sufficient to explain a work assignment and its meaning well – ideally, the goals of an organizational area are also developed together with the team and its contribution to value creation is defined collaboratively.
Especially for managing decentralized teams, it is important that the meaning and significance of the self-organized activities for the company's success are clear. This strengthens employee motivation and facilitates communication on the results achieved.
Self-organization and personal responsibility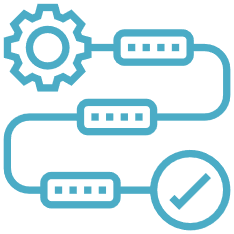 The targeted promotion of self-responsibility, self-determination and self-organization requires trust in the performance of employees and appreciation of their performance. Transparent involvement, which unites the development of organizational goals as well as the personal goals of employees, strengthens the organization.
To ensure that New Work and Work 4.0 do not remain abstract concepts, organizations should create temporal and spatial freedom to test new methods of collaboration, new architectural concepts, new leadership models and new production processes. It should be borne in mind that anyone who tries out new things also makes mistakes. Organizations should practice a culture of imperfection and promote fault tolerance within a defined framework.
Cooperation between man and machine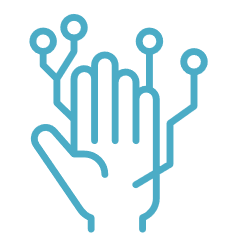 Networking and a higher degree of automation of production facilities in smart factories, as well as the sensible use of robotics, are enabling more and more digital work, while physically demanding tasks are dwindling.
For the step from conventional manufacturing to the networked factory to succeed, people, technology and organization must be neatly coordinated. This is the only way to realize the potential of digitization, such as flexibility, innovation and better overall results.
A one-sided fixation on technical innovations often generates resistance in the workforce instead of acceptance. It is important to bring people along. Employees, their workplaces and helpful technologies in the value creation process must not be viewed in isolation from one another.
Lifelong learning and interlinking of organizational and personnel development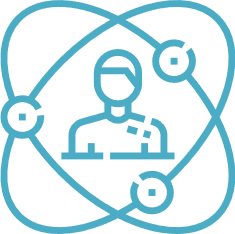 The world's knowledge has long since exceeded the learning capacity of individuals. Organizations that enable their employees to learn from each other, to jointly expand their skills in a targeted manner, and thereby also to develop personally benefit from this exchange of knowledge and experience. Interdisciplinary networking is of enormous importance for lifelong learning.
Organizations that succeed in interlinking human resources and organizational development manage change and deal with uncertainty and growing complexity with greater ease. Customized learning architectures that enable coordinated personnel and organizational development prove to be helpful here.
Communication routines and (virtual) spaces that enable continuous self-reflection and thus self-renewal of work teams, including through "healthy" discarding of outdated or dysfunctional conditions, are gaining in importance in the context of constant change.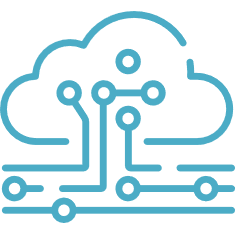 In networked organizations, work-life blending is replacing the long conflicted search for a work-life balance. What used to apply to business people has become the norm for a large part of the workforce: 50% of employees in Germany read professional e-mails during their free time, and 44% even reply to them.
Numerous device-independent online services equally enable private matters to be dealt with during work between meetings. The possibilities of Work 4.0 offer many opportunities for organizations and employees, but also bring risks.
Work 4.0 and New Work call for a more flexible approach to working time models and yet do not relieve employers of their responsibility to fulfill existing duties of care. Work-life blending must be managed so that it can develop its full benefits for both sides.
Corporate Social and Environmental Responsibility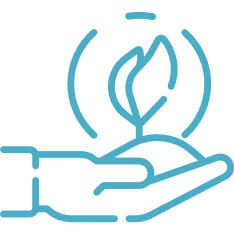 Corporate Social and Environmental Responsibility, CSR for short, is the social responsibility of companies in the sense of sustainable business. Today, it is important for employees that their employers assume joint responsibility for overcoming current ecological and socio-economic challenges.
The careful use of resources and the protection of the environment bind employees just as much as regional social commitment with regard to social, cultural, and ecological concerns. Transparency towards stakeholders with regard to the fair and legally compliant design of value creation processes and their global interconnectedness are also becoming more important.
Establishing new working environments in the organization
Industry 4.0, like Work 4.0, should not be reduced to new technologies. People, technology and forms of work must be coordinated to ensure that the evolution from conventional manufacturing to the networked factory is successful. Only then can the potential opportunities associated with digitization be fully exploited.
Robots or artificial intelligence only work optimally if the task at hand matches their functions and employees have the appropriate qualifications to use the technology effectively and efficiently.
The introduction of innovative technologies and modern forms of work is accompanied by a massive change in organizational culture, which should be closely monitored and, if necessary, accompanied by cultural development measures. As systemic organizational consultants and experts in organizational transformation processes, we are happy to accompany you in the development of your organization, (virtual) forms of work, the technologies used, and your personnel.
Consulting services in the context of Work 4.0 and New Work
As a systemic organizational consulting firm, we take a holistic view of our clients and their consulting concerns and coordinate our consulting services at the levels of strategy, organization, and human resources. We live Work 4.0 within the framework of our consulting processes:
If you would like to learn more about us and our consulting approach, we look forward to a personal conversation with you! Simply make an appointment with us.