Linking organizational and personnel development
When organizational challenges arise, calling for personal learning of those players involved as well as requiring changes of the organization's existing process, routines and structures, and when both sides are to be equally included in a linked process, this is the moment we speak of Learning Architecture. Thus, in a Learning Architecture, synchronous further development is made possible on both levels and advanced depending on the requirement.
On the one hand, the need for a Learning Architecture can arise from an organizational challenge that cannot be dealt with due to the insufficiency of the involved players' existing levels of training; and on the other hand, Learning Architecture can arise from new personnel development measures that need to be anchored within the organization, to ensure their effectiveness within the organization. Thus, in a Learning Architecture, the effective linking of organizational and personnel development takes place.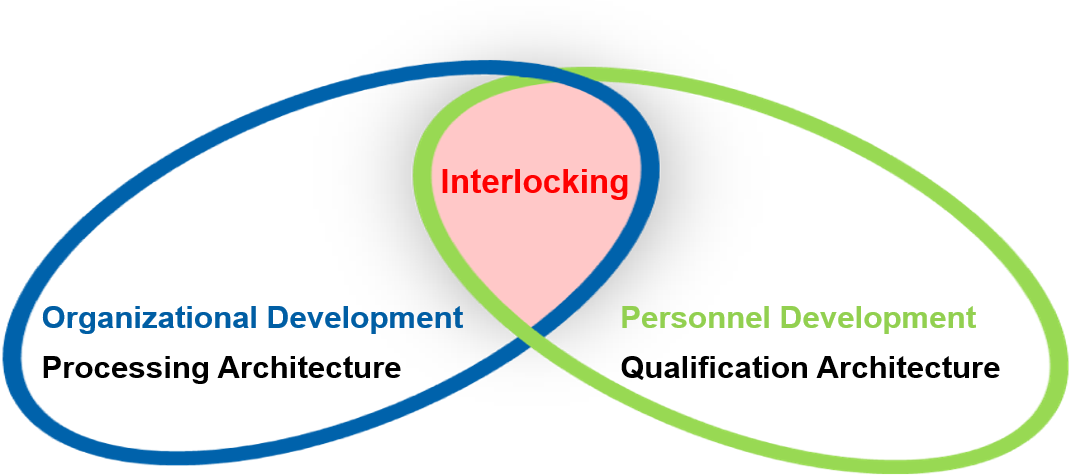 Specifically, this means that personal qualification units (seminar modules, workshops, etc.) gain their content, i.e. what has to be learnt, from the challenges of the organizational change processes. At the personal level, it includes the development of competences (knowledge, attitude and skills), simulation of problem solving, and processing of contents that directly serve a successful implementation of the change project (principle of action learning).
Conversely, it should be ensured that all those unsolved organizational problems, which become visible in these personal learning causes, are fed back into the running organizational development process and processed in a timely manner. This linking allows to directly consider the personal learning process in the organizational change challenges and simultaneously to gain stimuli from the qualification measures for a successful pursuit of the organizational change process.
The quality of the linking can only be gained if there are process-accompanying top decision-makers who reflects and evaluates all these different activities and thus pay attention to the closely meshed coordination of the various measures and their interaction. Only this subtle linking of qualification and consulting processes creates a sustainable anchoring of the envisioned performance level of a changed organizational design and related organizational requirements. This type of learning architectures avoids the usual division between personnel and organizational development processes.
Develop the competence for the Foresighted Self-Renewal
As the approach describes, the organization is capable of dealing with necessary organizational or personnel types of change and beyond that, is capable of reflecting upon the change patterns established and broaching the issue of changing the change within the organization.
This allows organizational competence for self-renewal to be established and further developed, and represents a competitive edge that should not be underestimated; particularly if one presumes that further crises, as well as basic changes, are to be dealt with in the future.
Get more information about learning organizations
Do you have any further questions or are you curious about S&P Consulting? We would be happy to get in touch with you personally to introduce ourselves and our services. We will be delighted to hear from you.
×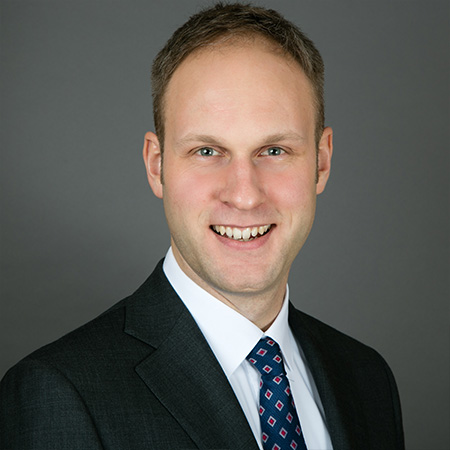 Frédéric Sedlák
Senior Consultant | HR Management
We are always at your service
+49 4102 69 93 22
Ask for free information
f.sedlak@spconsulting.de
I'm looking forward to your inquiry!
Learn more about our consulting approach and successfully completed projects.