Services for family owned companies
We have decades of experience in supporting family businesses that are facing significant transitions – such as generational change or, more generally, corporate succession.
Our competencies enable us, in cooperation with our customers, to develop new structures and organizational routines around the particular conflict situations of a family business, to concretize the associated functional challenges and to translate them into requirement profiles for key players.
Find out more about our solutions for family businesses.
Capture the initial situation - discuss paradoxes
Read in the brochure how the Seitz Group dealt with the existing paradoxes and how it successfully managed the process of corporate succession.
Excerpt from the brochure
In order to capture the initial situation, S&P Consulting first had to take up the different interests, expectations, values and objectives within the family of entrepreneurs, the group of shareholders and the management. The different social systems family, shareholders and companies were observed separately.
After the different perspectives could be communicated transparently, S&P Consulting developed a process architecture for the generation change. In addition to working on the different personal goals and interests within the family, the shareholders and the management, the core was a broad-based strategy process with extensive participation of managers and employees of the Seitz Group.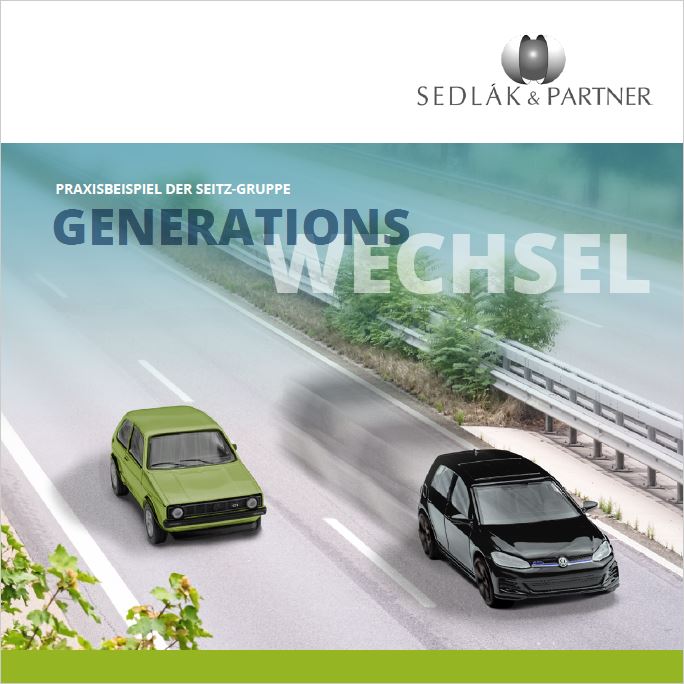 You can download the complete brochure here free of charge. Just give us your email address to activate the download.
Read in the brochure "Successful corporate succession" how the Seitz Group dealt with existing paradoxes and successfully managed the corporate succession process.
Further information
If you would like to find out more about us and our consulting approach, we look forward to talking to you personally! You can easily make an appointment with us.